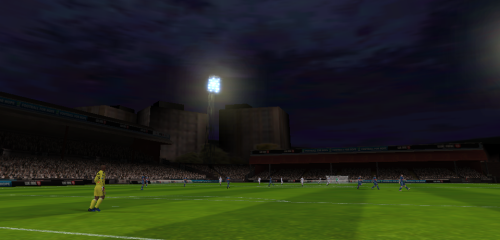 The release of the console version of FIFA 11 has been joined this week by the mobile version of the game. FIFA 11 for the iPhone and iPod touch is out now. Included are 30 officially licensed leagues, 35 authentic stadiums, 500 licensed teams, and more than 15,000 players. Quick match, Season, and Tournament are the gameplay modes to choose from.
FIFA Soccer 11 features new dual control options providing gameplay sophistication for veterans and simplicity for casual players. The game features unprecedented ball-control and fluid animations with 360° player movement while gesture-driven skill moves dazzle the opposing team with defense-splitting passes, rifling shots, penalty kicks and pro-style tricks.
The new control options seem to represent the biggest selling point, providing both a D-Pad and button layout. The graphics have been enhanced and are also optimized to take advantage of the iPhone 4's retina display. FIFA 11 is currently going for $4.99 for both the iPhone and iPod touch.