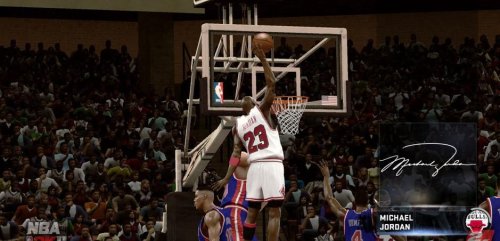 With NBA 2K11 set to arrive in stores tomorrow the buzz is sky high. Consumer excitement is there for the game in general, but undoubtably it resides in the spotlight largely due to the inclusion of Michael Jordan. This is the first time that a basketball game has really transcended the typical group of sports gamers with the release becoming almost an event…much in the same way as how Madden launches every year. Not having a competitor is only accelerating perceptions and exposure at this stage.
The game has been a trending topic on Twitter all day, which is a pretty big accomplishment as most games never come close to reaching that list. Most recently of note is that Madden 11 never broached the trending topics. Where that game has become a "purchase on a yearly basis release" for many it hasn't been able to generate the discussion in social media that Michael Jordan and NBA 2K11 are seeing now. A new tweet about the game is being posted at a rate of about one per every 10 seconds.
Sales of NBA 2K11 won't reach Madden levels, but given the current circumstances and high level of consumer awareness it would appear primed to become the highest selling basketball game in history.