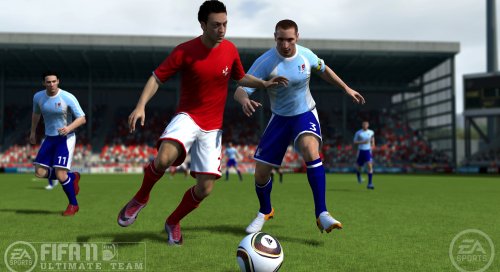 EA Sports has announced that worldwide sales of FIFA 11 have hit 2.6 million through October 2nd. Those figures include six days at retail in the US and only two days out in Europe. FIFA 11 is now the fastest selling sports game ever, topping FIFA 10 which broke the record last year with 1.7 million in its first week.
This really goes to show the remarkable draw of soccer games in other regions and the increasing interest domestically. Consider that 2010 FIFA World Cup released just five months ago to big sales and PES 11 is a well regarded competitor and it just makes the accomplishment that much more stunning.
Also it has been announced that FIFA Ultimate Team will arrive in November and will be free to play. The mode will of course still be supported by gamers feeding money into it to progress at a better rate.