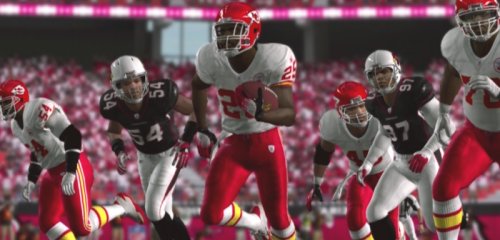 With week four of the NFL season complete some clear trends can be spotted as to player performance with plenty of games now to evaluate from. There are some names that stand out prominently as outperforming expectations through this week such as Sam Bradford, Brandon Lloyd, Shaun Hill, Mike Tolbert, Rashard Mendenhall, LaDainian Tomlinson, and Kyle Orton (especially with no semblance of a running game). Chris Johnson may lose his 99 rating and the Bears offensive line should take a huge hit across the board.
This week could also bring a QB change for the Cardinals who benched Derek Anderson in favor of undrafted rookie Max Hall. Ben Roethlisberger and Santonio Holmes will be returning from their suspensions. Morgan Burnett and Derrick Morgan will move to the IR. Steve Smith, Michael Vick, and LeSean McCoy all suffered injures though how long they will be out is unknown. The Chargers also will be losing their starting safety Steve Gregory for four games due to suspension.
With the exception of a few teams that had a bye in week four teams are through a quarter of their games to be played this season. What players or teams deserve to see ratings increases or decreases in the next Madden 11 roster update? Leave your thoughts in the comments!