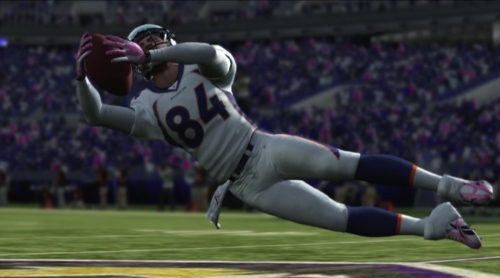 Week five of the NFL season is in the books and not a single team remains undefeated. Parity rules this year. In some ways that could make Madden 11 more enjoyable as no team can claim to be unbeatable and every team (except maybe Buffalo) seems good enough to at least compete even against the stronger teams.
Some names worthy of mentioning for continued high level of performance include Clay Matthews, Shaun Hill, Brandon Lloyd, Malcolm Floyd, Josh Freeman and Mike Williams (TB). Carson Palmer would be someone that is clearly destined to drop significantly. Mark Clayton, who had really stepped up as the top receiver for the Rams, is headed to the IR. Devin Thomas was recently cut by the Redskins and has signed with the Panthers. Marcus McNeill returns as the starting LT for the Chargers. Deion Branch was traded from the Seahawks to the Patriots yesterday.
As always leave your thoughts in the comments as to what players should see ratings bumps or declines in the next Madden 11 roster update!