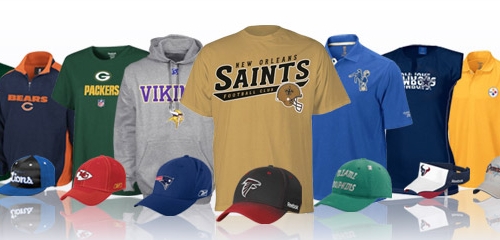 No matter how much everyone would like the NFL to open up the league license to multiple parties for video games hopes of that happening may have taken a hit due to today's developments. The NFL has struck new exclusive contracts with Nike for on-field apparel including uniforms, sideline apparel, and fan gear while New Era will be the sole provider of headwear. The new deals begin in April 2012.
This news goes to show that the NFL has not changed their philosophy regarding exclusive licenses. They prefer not only the money made off them but the control they can exert over a single party and the companies are willing to pay big money to be associated with the league.
The American Needle v NFL lawsuit is still pending in the courts. That suit is challenging whether exclusive licenses from the NFL are even legal. The NFL initially won the case but the main argument they used was invalidated, causing the case to be sent back to a lower court to be re-tried. Conventional wisdom is now the NFL will settle with American Needle to protect the way they do business going forward.
The bigger question might be whether EA Sports deems exclusivity worth the price being demanded, however if the league ends up insisting on an exclusive deal it is hard to imagine them letting it go to someone else no matter the cost involved. The current deal runs through 2012 (Madden 13).