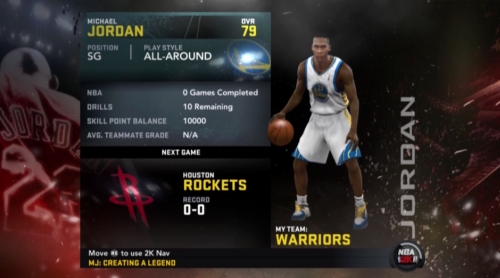 Completing the 10 tasks in the Jordan Challenge opens up the Creating a Legend mode in NBA 2K11. However for those who are struggling to get through all 10 or are simply not interested in the challenges an unlock code for the Legend mode has surfaced.
To unlock Creating a Legend mode go to the main menu – features – extras – codes. From there enter: icanbe23. Make sure to save the settings file after doing so.
Creating a Legend mode involves drafting a rookie Michael Jordan to a team of choice and playing through his career in the NBA of today. It is essentially My Player mode only progressing through with Jordan rather than a created player. It also means starting at a 79 rating rather than the 30 something rating you get stuck with in My Player.