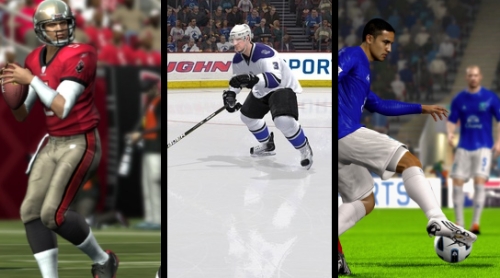 September was big for EA Sports as their three most recent games finished in the top five in sales for the month. Unfortunately NPD has decided to no longer provide the actual sales numbers for consoles or individual titles instead leaving that to the manufacturers and publishers which is a little disconcerting.
Madden 11 finished in second (behind only Halo: Reach and in front of Dead Rising 2) while NHL 11 came in 4th and FIFA 11 landed in 5th. The results are especially impressive for NHL and FIFA which are sports that have traditionally struggled to gain traction in the US. Years of providing quality products has paid off however.
Last year NHL 10 didn't crack the top 10 while FIFA 10 wasn't even in the top 20. FIFA 11 has already been pegged as the fastest selling sports game in history worldwide and its performance in North America provided a boost towards that.
It would have been interesting to analyze the drop-off for Madden to gauge word of mouth and what effect the "Online Pass" has had and how various pre-order incentives drove early purchases. Sales for the first month of Madden 11 were up 12% year-over-year.