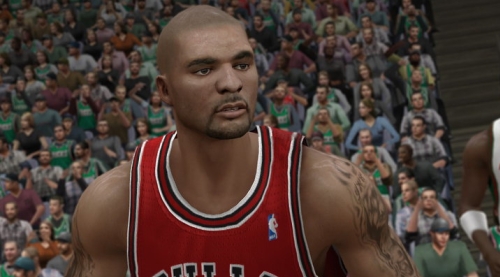 EA Sports' NBA franchise is being moved to the Tiburon studio as reported by 1Up. The news has not been confirmed but comes on a day where layoffs are beginning to take place. Those are being described by EA as the typical seasonal layoffs they complete after release cycles finish and are company wide not limited to EA Sports.
Just some quick analysis on what this might mean. First, it is even more likely now that NBA Elite 11 will never see the light of day. A move to a new studio will require some transition time and include new staff and leadership on the title.
This move could be just what what is needed for the company's NBA title (which will probably get another name change). It has fallen behind the competition significantly and EA is desperate to recover as they do not want to completely drop one of the three major US sports as it would damage the brand further. It clearly wasn't going anywhere anytime soon at EA Canada.
Really though the biggest problem with NBA Live/Elite has been a vision that has changed drastically too often. NBA Live 10 was a solid effort and showed great potential and then the leadership was changed and the game was completely rebooted with features that consumers didn't ask for being pushed as revolutionary and forced on them. The reaction to the demo only cemented how poorly the title had been handled throughout the development process.
Tiburon currently handles Madden, NCAA Football, EA Sports MMA, and Tiger Woods. EA Canada will continue to produce FIFA, Fight Night, NHL, NBA Jam, and likely will take on MLB when the license frees up.