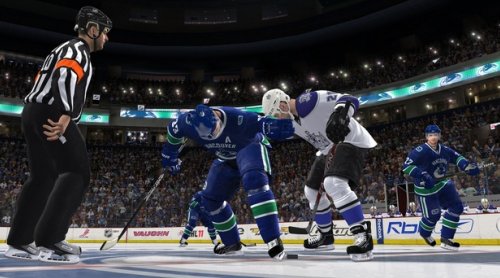 Nearly two months after release and NHL 11 has received its first roster update. It includes the addition of about 600 players within the 10 different leagues that NHL 11 carries and also updates goalie equipment.
Despite the arrival of the roster update the NHL community is up in arms over what has been provided and issues it has created. It appears that no ratings have been touched in the update just player movement and additions have been made. The update has reintroduced some bugs, one of which is in Be a GM mode where big name stars are now found in the AHL. There are still many missing prospects and even some that have been removed from the game. Injuries are preventing some players from being used which would be okay if EA provided updates more often and in consistent fashion. On the 360 side an Xbox Gold membership is required to get the rosters as an online game has to be started rather than being able to grab them from the roster download area.
No response yet from EA Sports on the problems and what will be done to reconcile them. When info is provided an update on the situation will be posted.