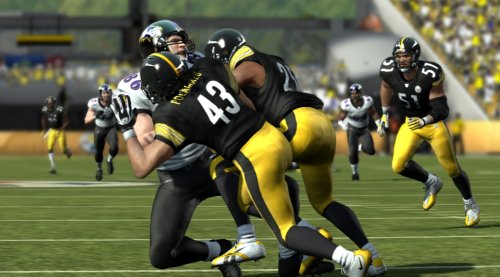 Members of the Madden development team have begun what is hoped to be a regular podcast discussing the game, the thought process behind decisions, some talk about where things are headed, and answering questions from the community. It makes for an interesting listen and an opportunity to get additional insight into the development process. The first podcast includes Ian Cummings, Ronnie Morales, and Donny Moore.
There have been some issues with getting the podcast to play with various links dying and the difficulties seem to continue. This is the latest link which I've had success with while using IE and Firefox but not Chrome. Success may vary based on plugins and such as the extension of the file is somewhat uncommon.
As always leave any thoughts that arise in the comments. If you have any questions that you'd like addressed in their future podcasts leaving them in the comments will get consideration.