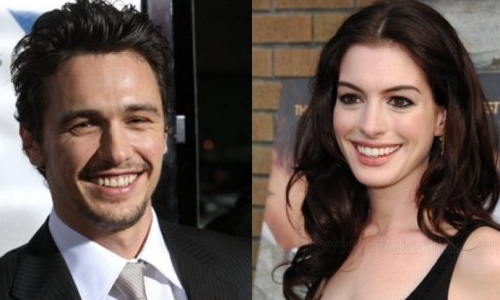 James Franco and Anne Hathaway are officially set to host the 83rd Annual Academy Awards show which will take place on February 27th. They represent what appears to be a move towards attracting a younger audience. Both have done well with hosting Saturday Night Live which was a factor in the decision. Last year the Academy Awards were hosted by the combination of Steve Martin and Alex Baldwin.
While the Oscars have attempted to revamp their shows over recent years (quicker pace and expanding to 10 Best Picture Nominees) to halt sliding ratings and attract a wider audience they have continued to churn out traditional hosts. It feels as though they've finally realized that has been a stale part of the product.
It is uncertain whether younger viewers will find more reason to tune in just because of the hosts but it can't hurt. People who tune in every year aren't going to avoid the show because Billy Crystal isn't hosting. We've seen a more off-the-wall host such like Ricky Gervais rejuvenate the Golden Globes so it can be done.
One interesting dilemma though is that Franco will likely end up nominated for Best Actor in 127 Hours and has a shot to win the award. There certainly would have been no set-up, voting isn't done until early next year, but it could make for an awkward situation.