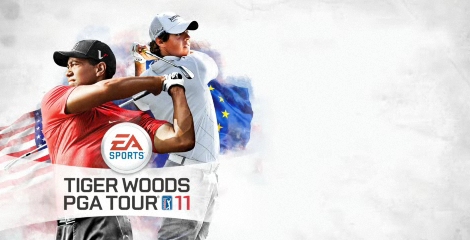 Electronic Arts Chief Executive John Riccitiello recently spoke at the Reuters Global Media Summit and one topic of discussion was on Tiger Woods and his relationship with the company. Riccitiello revealed that there will be a Tiger Woods PGA Tour 12 for the consoles but that Woods needs to perform better or risk the company looking at other options.
"We have no plans to move away from him, but it's a business relationship on the basis of we make the best golf game and he's the best golfer. Both of those things need to be true in the long run for the partnership to make sense."…"He sort of stuck with us for a very long time and we made great business together, and we're willing to give him the benefit of the doubt for a period of time."
The company recently launched a game on Facebook that notably lacked the presence of Tiger Woods' name. The cover of Tiger Woods PGA Tour 11 also featured another golfer for the first time as Rory McIlroy joined him in an effort to promote the Ryder Cup mode being introduced in the game. Many found it difficult however to imagine that a shared cover just happened to be a coincidence.
It was a very controversial decision to keep Tiger Woods as the spokesman for what ended up remaining Tiger Woods 11. Despite several companies cutting ties with Woods, it was EA Sports that continued to stand by him with the reasoning that he was the best golfer in the world and represented their golfing product better than anyone else could. That his actions away from the golf course had no effect on what that meant for the game at hand.
Consumers disagreed however and showed it as sales were damaged drastically. The Wii version of Tiger Woods 11, which has been the highest selling version this generation by far, fell a shocking 86%. In total Tiger Woods 11 dropped 68% when including the PS3 and 360 sales which were weak as well. Surely evaluation was going to take place and it appears at this point in time that EA believes Woods' name still holds more value than any other golfer on the tour or the potential of releasing the game with a more generic title. Another down year though and that may not be the case.