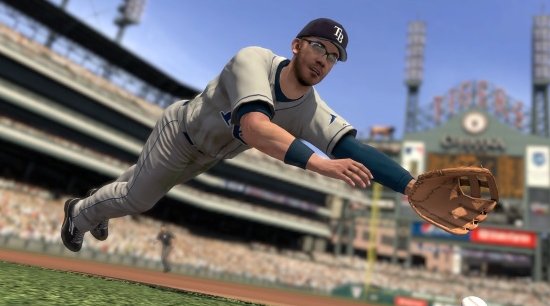 Hope of a future for the MLB 2K series has always been bleak. Take Two/2K Sports has taken a bath with the third party MLB license they signed in 2005. Just in 2010 alone they estimated a loss of $30-40 million due to the license. There was a reason why EA Sports passed on the opportunity to sign the deal leaving 2K Sports to snag it…it didn't make any financial sense.
However yesterday may have been the biggest sign yet that MLB 2K is a thorn in the side of Take Two that they can't wait to get rid of. President Strauss Zelnick ripped into the MLB side of things (Reuters: via Kotaku) which he also did last year when he cited it as a prime reason the company came in way under earnings projections. Now though he had some sharper comments about the future.
"It's a losing proposition and we don't have any interest in pursuing losing propositions."
The MLB has already stated they will not renew a third party deal and instead have opted to open up the contract to multiple parties after 2012. That has many looking forward to the return of EA Sports to baseball and the likely resurrection of the MVP name. The question would then be whether 2K Sports would choose to continue producing MLB games. They would still be able to obtain a license and compete in the marketplace but they would no longer have the Xbox 360 to themselves and would be facing multiple titles on the PS3.
Zelnick added that they are open to doing a deal with the MLB but only if the economics change, however the comments strongly suggest the company is basically just mailing in the 2K series until the contract ends. Financially they have no expectation of making money and they can only try to limit losses. With the competition that will be coming in and the poor image the series has things aren't shaping up well for MLB 2K.