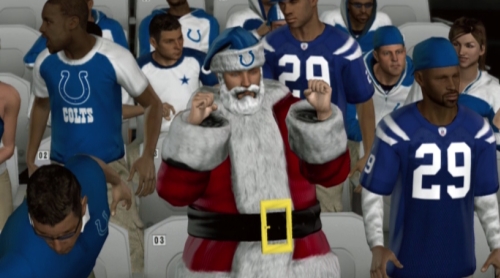 With teams having completed three quarters of their regular season schedule every division has a tight competition taking place going into the final weeks. The upcoming Madden 11 roster update should bring about some significant ratings changes as players continue to establish their levels of performance as more than a trend or aberration. This update though may have more impact with the number of good players that will move to the IR.
Matt Cassel was bumped up to an 85 in the last update but should probably be higher given his 23-4 TD to INT ratio. In the past eight games Cassel has thrown 19 TDs to a single INT. I was surprised that Jamaal Charles didn't get a boost last week. He leads the league is yards per rush at 6.2 and is third in rushing behind Maurice Jones-Drew and Arian Foster. MJD has been on a tear as of late with five straight games of 100 yards or more averaging 133 yards over that span.
Peyton Manning lost his 99 rating last week and falling even further could be justified. He has now thrown 11 INTs in the past three weeks. Four of the picks were returned for TDs. The talent around him has certainly been depleted due to injuries but the same could be said for Philip Rivers who has continued to produce despite facing similar issues. Randy Moss should continue to plummet as his current 91 rating is far too high for someone with six catches and no TDs over the last five games and just 27 catches total this season.
Players hitting the IR in this week's update will include Dez Bryant, Jim Leonhard, Stephen Neal, Antwan Odom, Na'il Diggs, Aqib Talib, and Jeff Faine. Also Albert Haynesworth will be removed for the rest of the season due to suspension. As always leave your thoughts in the comments on what players and teams are deserving of ratings shifts up or down!