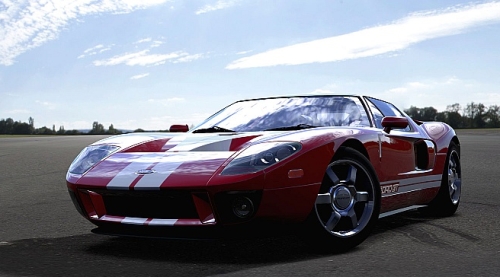 One of the few surprise reveals at the VGAs over the weekend came as Forza Motorsport 4 debuted a teaser trailer and a release date frame of fall 2011. While short on actual details it is known that the game will feature Top Gear as well as the option of utilizing Kinect.
"Forza Motorsport 4" will be the most expansive and vividly realistic automotive experience across any console, bringing you closer to the edge than you've ever been before. Through the power of Kinect, players will be able to step through the TV screen and jump into the driver's seat while the engaging controller-based experience will let you take on the bone-jarring physics, unparalleled levels of customization, and rosters of dream cars and tracks.
Certainly the idea of not just using Kinect to drive but also to breeze through menus and handle customization aspects is appealing. I'm currently spending some time with Kinect Joyride for impressions which is a casual racer that launched alongside the motion control device. Though it doesn't share much in common with the Forza series it does provide a basic feel of how a racer could work. I would expect Forza to be a much richer and responsive experience for Kinect.
Check out the first few screenshots in the gallery and also keep an eye out for giveaways on Twitter and Facebook this week for Community Choice Classics DLC codes for Forza 3.