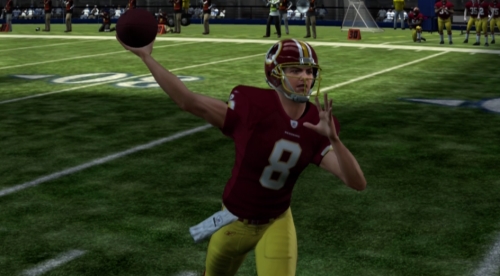 The post NFL week 15 roster update for Madden 11 is out now for the 360 and PS3. This will be the last roster update during the regular season with next week off due to the holidays. Roster updates will return throughout the playoffs with the final one coming after the Super Bowl.
Julius Peppers has moved up to 98 and Michael Vick gains another point and now sits at 94. Tim Tebow has received a two point boost to 72, Vincent Jackson reaches 90, and Ray Rice is up to 92. Donovan McNabb drops to 85 while Rex Grossman gets a six point raise to 71. Randy Moss drops three points to an 86 but even still remains way too high. Physical skills just win out in Madden because there are no effort or attitude ratings to balance things out.
Terrell Owens drops a point and goes on IR and the same goes for Mario Williams, Tarvaris Jackson, Nate Allen, and Steve Smith. Tony Romo and Steve Hutchinson were not placed on the IR in the update and remain active on the rosters.
The full list of details has not yet been released. When/if it is I will add it to this posting. As always leave your thoughts on the update in the comments!