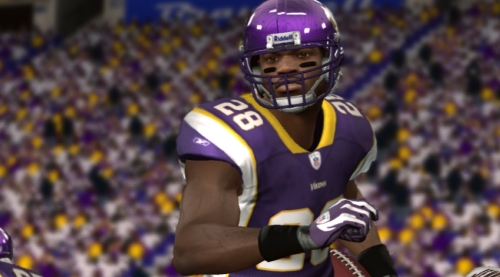 Though there will be no roster update this week for Madden 11 the performances from NFL week 16 of course will factor into the next one. For the first time ever this posting goes up on a Wednesday, as it follows the completion of the rare Tuesday Night Football broadcast! The Pro Bowl rosters were announced yesterday so it is possible those will be updated coming up too.
This was a relatively flat week in performances, which is particularly tough considering it was the Championship week for most fantasy leagues. Aaron Rodgers stormed back after a week off with 404 yards and 4TDs against the Giants. Surprisingly he was left out of the Pro Bowl. Tim Tebow was impressive for a half in a comeback victory, but it should be noted that came against the Texans who have possibly the worst pass defense ever. The Bengals played better minus their two diva WRs with Carson Palmer finally looking competent and Jerome Simpson stepping up given the opportunity. On the other end of the spectrum Eli Manning extended his league leading INT total to 24, and Drew Brees has now thrown 21.
As always leave your thoughts in the comments on what players and teams are deserving of ratings up or downgrades in the next roster update!