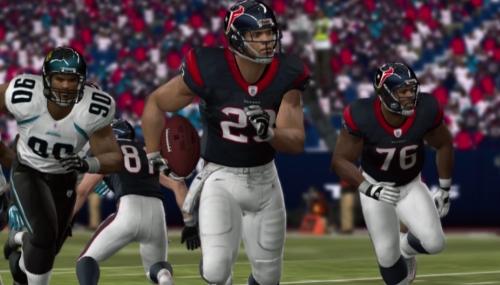 Following a week off the final regular season roster update for Madden 11 is expected out by the end of the week. Week 17 of the NFL season is not a great one though for analyzing players since many of the games involve one or both of the teams having nothing to play for. If you missed it check out my look at the ratings for those players selected to the Pro Bowl as well as highly rated ones that didn't make the cut.
Arian Foster sealed up the rushing title by going for 180 and totaled 1616 yards. That put him 149 yards ahead of the next highest back. He also led the league in TDs with 16 and caught 66 passes. He was one of the players spotted who has remained underrated despite his performance level and Pro Bowl selection. Tim Tebow now has two games under his belt and has looked like a leader but still only completed 50% of his pass attempts. Despite two fumbles Jerome Simpson had another very good game in place of Chad Ochocinco and Terrell Owens.
Looking at the season as a whole now along with specific results from week 16 and week 17, leave your thoughts in the comments on what players should move up or down in the upcoming final regular season roster update!