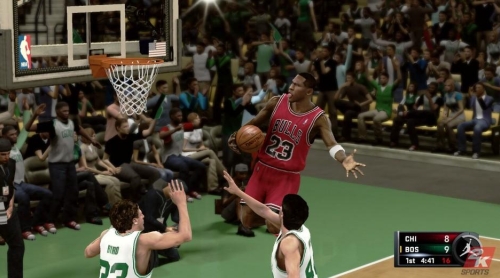 It may be predictable but it is deserving. NBA 2K11 comes out on top of the best sports games of 2010 countdown having delivered on a complete experience and advancing the series from the premiere basketball title to a place in the cultural mainstream.
The ranking of games in the best of 2010 list is based on the personal amount of enjoyment had with a particular title, whether advertised features were fully delivered on, post-release support, community interaction and communication, overall gameplay experience, feature set, and online play performance. Again this is largely a personal take on the games and not a recap of those with the highest scores on Metacritic. The analysis is weighted heavily towards those which I had the most fun with while considering them as a whole and compared relatively to the field.
(Related: Hits and Misses – Tops October Sales – Tony Parker Punished – Patch Details – NBA Today Impressions – Online Impressions – Creating a Legend Impressions – Social Presence)
The decision to bring in Michael Jordan paid dividends, not just in the exposure that he brought the game but in the valuable way he was utilized. The Jordan Challenge mode was compelling and well designed, and the Creating a Legend career mode made for a unique way to play through a career. Classic teams were another addition that had varying degrees of emotional attachment. For someone like myself, a Sonics fan, it was great to be able to play with Shawn Kemp and Gary Payton.
The game was fully featured and deep, with one of the best franchise modes out there in "Association", My Player career mode, and the Jordan modes. Association has a balanced split that makes it accessible but also offers plenty of options for the more hardcore crowd. Though not a fan of some of the design decisions for My Player, the Creating a Legend version solved many of the gripes and made it more fun to just play through. The classic teams again added the opportunity to re-live and reminisce about the past. NBA Today brings in some elements that keep things fresh such as dynamic commentary and stat overlays for the current season. 2K Sports deserves credit for not milking consumers through downloadable content as well and providing everything valuable they had planned for the game up-front.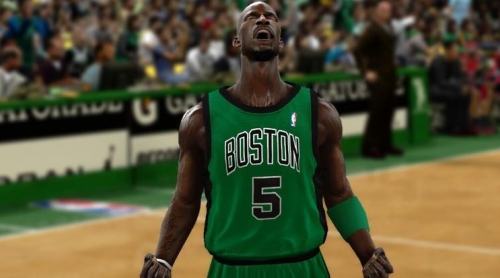 NBA 2K11 broke into the mainstream and captured the attention of many who would maybe not even be interested in a basketball game due to the inclusion of Jordan. The game showed a stunning presence on social networks such as Twitter where it was found in the "Trending Topics" area for the good part of a week. Even bigger sellers such as Madden haven't shown the ability to create that wave of discussion and excitement. Much of the credit goes to celebrities who were tweeting regarding their interest in the game, but just about everyone was talking about the release.
All of that resulted in a huge sales surge for the series. NBA 2K11 was the top selling game in its release month of October moving over a million copies. That doubled sales of 2K10 and makes for about a 400% increase in the last three years. Word of mouth has kept it moving at a good rate though it understandably fell back to earth after that massive month.
Despite all its triumphs NBA 2K11 still had its share of weak areas. The NBA Today feature didn't work for a full month and there were freezing issues when entering the main menu. My Player had a freeze of its own that halted many careers. Post-release support has been weak, with just a single patch and inconsistent and lackluster roster updates. Knocking Tony Parker in an update seemed to be an attempt to attract coverage rather than being merited. The controls, though improved, still were not completely user-friendly and sometimes animations would take over at inopportune times. Online play is still tragically sub-par even though it showed some improvement. Considering the sales of the series over the past few years and especially this year there is no excuse not to provide a top notch online experience.
NBA 2K11 is the game that pulled everything together and made a successful run at the title. The question now is how will they follow it up. Will it be possible to catch the same magic again? 2K is in the position to capitalize and further entrench itself as a yearly staple in the gaming library of anyone with even faint interest in sports titles. But as everyone knows it is hard to repeat as champions.
#1: NBA 2K11
#2: 2010 FIFA World Cup
#3: NCAA Football 11
#4: EA Sports MMA
#5: FIFA 11
#6: Madden NFL 11
#7: Kinect Sports
#8: MLB 10 The Show
#9: NHL 11
#10: NBA Jam
The Biggest Stories of 2010
Community Awards Results
The Worst of 2010
Community Awards Voting