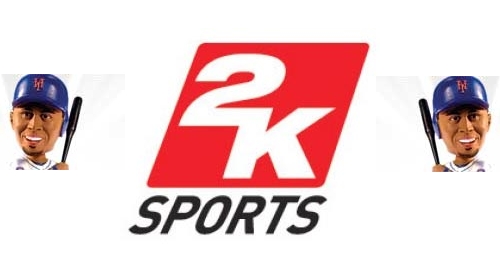 It looks like 2K Sports has a new arcade-style MLB game to announce in the near future for the Xbox 360 and PS3. The ESRB has revealed the existence of the game by giving it an "Everyone" rating. 2K has previously released several secondary MLB titles in an attempt to take full advantage of having the third party license. The BIGS and The BIGS 2 are the most well known but they have also churned out MLB Front Office Manager (360/PS3), MLB Stickball (XBL/PSN), MLB Superstars (Wii), MLB Fantasy All-Stars (DS), and MLB Power Pros (Wii – publisher only).
Crossing through ESRB approval generally indicates a release within a few months but doesn't necessarily mean it's imminent. If the game is replacing The BIGS as the company's arcade-style game for this year it could look to occupy the same release period. The BIGS hit stores late June of 2007 and The BIGS 2 early July 2009. That time frame would make sense in that there is enough separation from the early March releases of the sim baseball titles (while allowing for it to get out in front of the release of NCAA Football 12) and it would hit during the mid-point of the regular season.
The other big question is whether MLB Bobblehead Pros will be a retail release or a downloadable offering. This generation has really found it tough for arcade titles to succeed at retail even at reduced prices. The BIGS series was well regarded but has been cited in financial reports as having not met sales expectations.