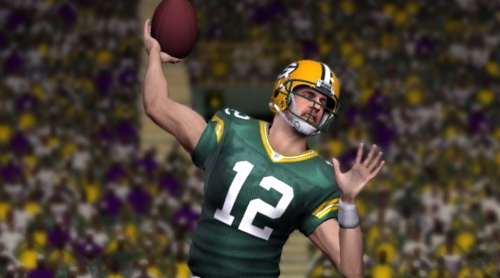 Last week's roster update for Madden 11 cleaned up some of the players that had been off considering performance over the course of the full season and also returned some from injury. Should there be a roster update following the divisional round of the NFL Playoffs (not yet confirmed) it will take mostly into account the eight teams that played over the weekend.
Some of the standout games in the divisional round came from Aaron Rodgers, Tramon Williams, Greg Olsen, Terrell Suggs, Jerome Harrison, Josh Wilson, and Cory Redding (at least for awareness). The Jets defense also gets credit for holding down the league's best offense. Singling out some of the players that had some level of trouble….Matt Ryan, Anquan Boldin, T.J. Houshmandzadeh, and Joe Flacco.
What adjustments would you like to see out of this week's Madden 11 roster update? As always leave your thoughts in the comments!