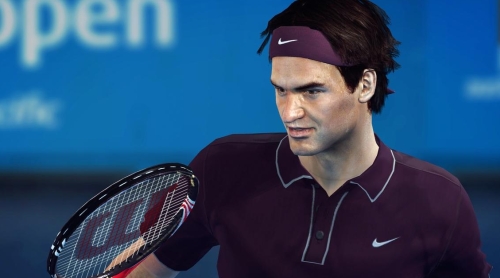 2K Sports today officially unveiled the roster for Top Spin 4 and delivered the first trailer for the game which is set for release on March 15th. The cover of the game will feature Andre Agassi, Rafael Nadal, and Serena Williams. It is the first time in over a decade that Agassi will be featured playable in a tennis game. The cover art also reveals that there will be Playstation Move implementation for the PS3.
Roster: Andre Agassi, Bjorn Borg, Roger Federer, Jim Courier, Rafael Nadal, Boris Becker, Serena Williams, Patrick Rafter, Michael Chang, Dinara Safina, Andy Murray, Novak Djokovic, Ana Ivanovic, Ivan Lendel, Pete Sampras, Andy Roddick, James Blake, Caroline Wozniacki, Nikolay Davydenko, Gilles Simon, Bernard Tomic, Eugenie Bouchard, Stanislas Wawrinka, Vera Zvonareva, and Jelena Jankovic.
Gamestop is also offering a pre-order bonus of a "vintage" Andre Agassi and so far no other retailers have listed any pre-order deals of their own. Continue on to check out the trailer and leave any thoughts in the comments!