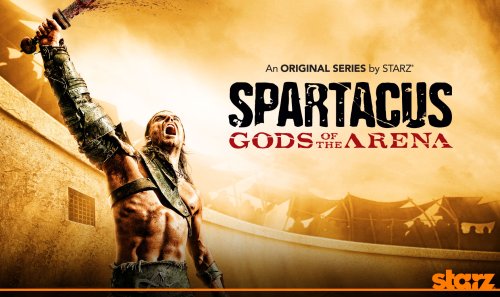 The premiere of Spartacus: Gods of the Arena has turned in the best ratings for an original series in Starz history. The show drew 1.9 million viewers on Friday night with its two airings. That number doesn't even include those watching through On-Demand or Netflix. The premiere topped the ratings for every episode of Spartacus' first season which was the first breakout hit for the network and kept building a dedicated following with every episode.
As a prequel to Spartacus: Blood and Sand, doing so well will certainly ease any fears about the series going forward now that the role of Spartacus has been recast for season two. As great as Andy Whitfield was it is the incredible writing, action, and a compelling cast top to bottom that have proven to be what fans of the show love more than anything.
Gods of the Arena is just a six episode run, with Blood and Sand's second season beginning production this spring to premiere next January.