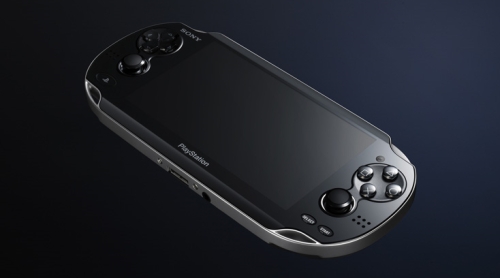 At an event held in Japan last night Sony unveiled their "Next Generation Portable" follow-up to the PSP. The system will apparently rival the processing power of the PS3, offers dual analog sticks, capacitive touch screen, flash based memory, and online/social connectivity. It will be a large device though calling into question its true portability. Battery life and pricing were two things not discussed that will eventually become hot topics. Its release is expected to come this holiday season.
Also at the event was the announcement that a PlayStation Store is coming to Android devices and will be known as "PlayStation Suite". PlayStation games will be made available on Android phones and tablets. These games will also be playable on the "NGP".
The only sports title presented at the event was Hot Shots Golf. That is not much of a surprise considering titles like MLB: The Show, Madden, or NBA 2K would garner little excitement at a Japanese event. You can be sure though that the big third party companies such as EA Sports, 2K Sports, and THQ will be supporting the system with software at launch or shortly thereafter. Sony's own MLB 12: The Show of course will be a featured title though months after launch. Expect to hear about games that have more focused appeal in the US over the coming days or more likely at E3.
It was just last week that Nintendo made public the official details of the 3DS. That system is nearing release however (March 27th) so launch window titles and pricing were included in the presentation. What do you think of the "NGP" (PSP2)? Is there a price point that it needs to come in at to be successful? What sports games would you hope to see at launch? Leave any thoughts on all this and the general news in the comments!