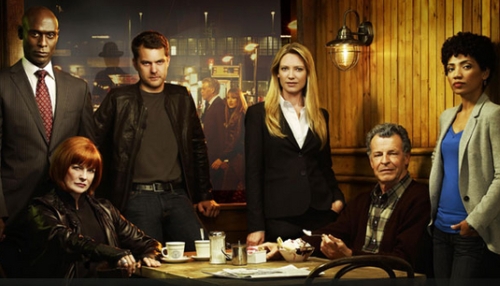 In its second week after having been moved to Friday nights the Fox series Fringe delivered a 1.9 rating in the 18-49 demo. That matches the rating it earned with its debut in the time slot and makes it once again the top rated show of the evening. The number is in line with what it had been getting in its previous Thursday night slot where it faced incredibly tough competition.
Friday night is typically a ratings graveyard because the 18-49 demo is less likely to be home watching TV. High profile series either go there to die or the networks put up shows that they have little faith in to begin with. In this case though it was a reprieve for Fringe as execs felt it could actually stabilize their lineup there and it would get it away from having to go directly against some of the top rated shows on TV. If ratings fell off though it would likely be canceled as it still is a relatively pricey series to produce.
While Fringe struggled to survive on Thursday nights it was always consistent and turned in some of the best DVR numbers of any show out there. That demonstrated that it had a strong following and those viewers have followed it to Fridays. Counting in the DVR + 3 numbers Fringe got a 2.7 rating for the first Friday airing which makes the performance even more impressive.
If the ratings hold steady on Friday nights then Fringe looks a good bet to be renewed. Considering it is arguably the best show on TV and a month ago many assumed the move to Fridays to be the nail in the coffin there are now reasons to be optimistic about its future.