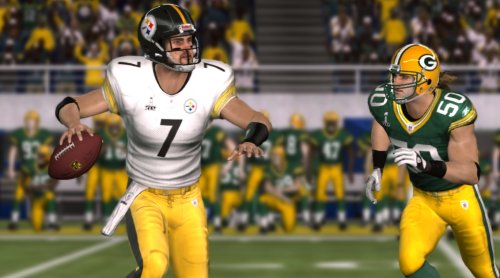 Super Bowl XLV will be here on Sunday with the AFC Champion Pittsburgh Steelers taking on the NFC Champion Green Bay Packers. Both teams are anchored by strong defenses with Pittsburgh being more of a grind-it-out offense and Green Bay spreading the field and capitalizing with big plays through the air. One team has the NFL Defensive Player of the year (Troy Polamalu) and the other has the runner-up for the award (Clay Matthews). On paper this looks to be a balanced and entertaining game. The Packers are currently favored by two points.
The official Madden 11 sim by EA Sports predicts a 24-20 victory for the Steelers. That sim has correctly predicted six out of the last seven Super Bowls. The only one it missed on was the Giants upset over the unbeaten Patriots. On the other hand an elephant at the Dallas Zoo has predicted the Packers to win. So take your pick on which is the most credible.
How do you think the Super Bowl will play out? Make sure to vote in the poll and leave your thoughts in the comments!