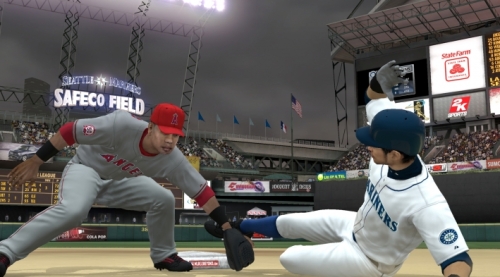 A great deal of player ratings for MLB 2K11 are out as they were publicly accessible on the 2K community online league website. I've collected all the teams that were being used which amounts to 22 of them and put them in the gallery dedicated to the player ratings for ease of browsing. The teams not found were the Padres, Nationals, Tigers, White Sox, Orioles, Reds, Diamondbacks, and Pirates.
If you hunt around on that site you'll actually be able to find breakdowns for pitcher's individual ratings as well. Keep in mind that any oddities in regards to the rosters are likely due to trades made within those online leagues or fantasy drafts having been completed at the outset. For example Vernon Wells is on the roster for the Blue Jays and the Tigers and White Sox were mostly made of players from other teams so I left them out. Justin Verlander (92), Magglio Ordonez (84), and Adam Dunn (86) were listed however.
There are also players who have signed somewhat recently such as Manny Ramirez and Johnny Damon that are not on the rosters. Either they didn't make the cut for the default rosters or the leagues were set up prior. Generally the cutoff date comes in mid-January.
Of most interest will probably be the Philadelphia Phillies rotation which features Halladay (97), Lee (95), Oswalt (91), Hamels (88), Blanton (77). That is just scary to look at. Check out all the ratings currently available and leave your thoughts in the comments!