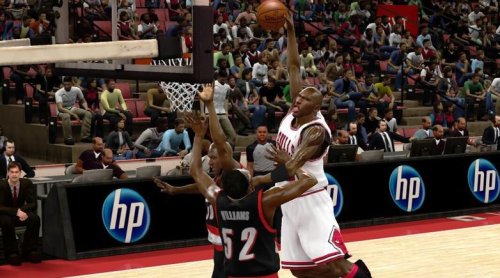 NPD has released the official sales for January in the US and NBA 2K11 is the only sports title found in the top 10. The combined total sales of all platforms landed NBA 2K11 in sixth place for the month. For the last three years no sports offering charted in January's top 10 so this demonstrates the continued strength of 2K's offering this time around. Being honored for so many 'Sports Game of the Year' awards and even being in the discussion at some outlets for overall 'Best Game of the Year' likely contributed to its performance last month.
This is the first time since its release month of October that 2K11 came out on top. After the huge start (which just about doubled 2K10's) it was Madden 11 that carried the months of November and December though 2K11 still performed well. Madden 11 finished 2010 as the second highest selling franchise in the US (behind only Call of Duty: Black Ops) while 2K11 came in tenth.
The holiday months always provide a sales surge for Madden. It's seen as one of the top options to accompany console purchases and price breaks push additional sales. Generally sales fall off sharply after the holidays even as interest in the NFL is at its height during the playoffs.
Recently it was announced that worldwide Madden 11 had sold over 5.5 million copies and NBA 2K11 had crossed 4 million. FIFA 11 remains the worldwide champ though as it nears an astonishing 12 million.
February was a completely empty month for sports games but March will be a fascinating one to monitor with high profile franchises Fight Night Champion, MLB 11: The Show, MLB 2K11, and Shift 2 Unleashed being joined by fringe titles Top Spin 4, WWE All-Stars and Nascar 2011. A couple of those games are going to do really well while the others may suffer tragically from the heavy competition for dollars within such a short period of time.