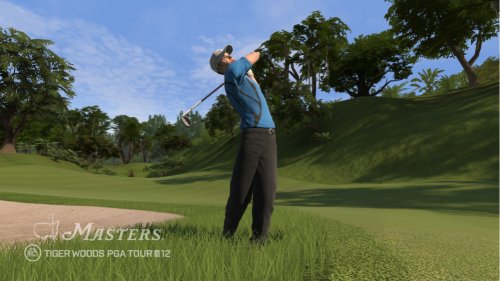 The demo for Tiger Woods PGA Tour 12: The Masters is slated to arrive Tuesday March 8th for both the Xbox 360 and PS3. The news comes in an article from USA Today which also goes into further detail on what the demo will entail.
The first five holes at one of the new courses in the game (TPC San Antonio Oaks) will be playable in the demo. Interestingly the demo also carries an incentive as those who complete it will be able to skip the Amateur Tour in "Road to the Masters" mode. Instead those who get through the demo can begin the mode on the Nationwide Tour. Additional experience points will be offered to those who "share" the demo with a certain number of friends as well.
EA has delivered even more info on the demo. The "Play Now" mode will give the opportunity to play the 18th at Augusta National as Tiger Woods. "True View" perspective is available which allows the user to play in a 1st person perspective. Also of note is that the PS3 version will have Playstation Move support.