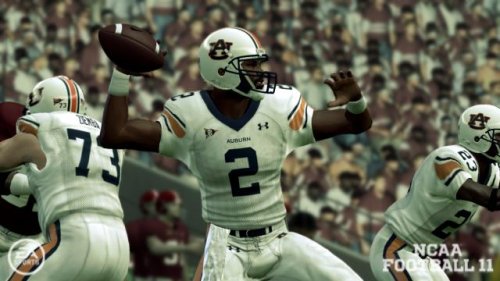 What follows is the second attempt at a mock draft for this year with the NFL Combine having started earlier this week (the workouts begin tomorrow). The plan will be to refine the mocks with new versions every so often all the way up to start of the draft on Thursday April 28th. Eventually the mocks will become a full two rounds. The new format of the draft this year will put the first round in primetime on Thursday night, followed by the second and third rounds on Friday night, and the fourth through seventh rounds on Saturday.
With no CBA agreed upon free agency will not open as it normally would. That makes things a little more stable for the time being as analysis will be based largely on need, which is known right now, rather than having free agent signings that fill in certain holes prior to the draft. Assumptions will be made as to which players will re-sign with their teams and which are likely to hit the market eventually. The deadline for re-signing players is March 4th.
Continue on to check out the full first round mock draft and as always leave your thoughts and/or feedback in the comments!
1. Carolina Panthers – Nick Fairley, DT, Auburn
Previous Mock Selection: Nick Fairley
The Panthers would have loved to get the potential franchise QB Andrew Luck but unfortunately for them he chose to return to school rather than enter the draft. Looking away from QB then the team obviously has several areas of need. They have spent multiple picks on wide receiver over the last few years so A.J. Green would probably not be the guy here. Fairley looks to be the safest pick and going defensive tackle has proven successful as of late for teams at the top of the draft. The costs involved with signing the #1 pick will be more reasonable with the position. Of course a new collective bargaining agreement could implement a rookie pay scale but until then it will remain a consideration. If they can't re-sign Charles Johnson by the deadline then Da'Quan Bowers might have the edge here.
2. Denver Broncos – Da'Quan Bowers, DE, Clemson
Previous Mock Selection: Marcell Dareus
The new coaching staff is changing the defense from 3-4 to 4-3 and that will put an undersized Elvis Dumervil on one end. Beefing up the rest of the defensive line would be in order. Bowers would provide the pash rush from the other end that the team will need in the new scheme. The concern with him is that he was very much a one-year-wonder in college. Another option could include DT Marcell Dareus to beef up the interior of the line. Champ Bailey being re-signed yesterday pretty much removes Patrick Peterson from the discussion and corners generally don't go this high in the draft anyway.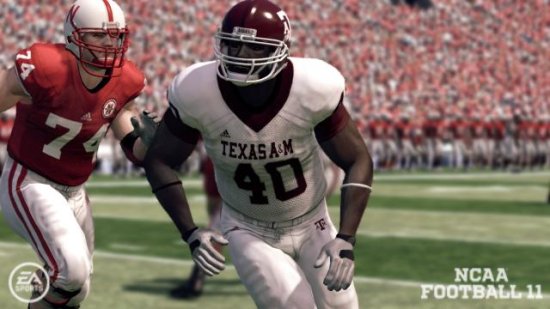 3. Buffalo Bills – Von Miller, OLB, Texas A&M
Previous Mock Selection: Von Miller
Miller shined at the Senior Bowl and would provide a much needed pass rushing threat at OLB. Other areas of need include quarterback, though Ryan Fitzpatrick performed relatively well last season, and offensive tackle but there are none expected to go near the top of the draft. This pick will likely address the defensive front seven. It would be a stretch to project Cam Newton here but if the team does decide to go QB he would likely get the nod over the other options.
4. Cincinnati Bengals – A.J. Green, WR, Georgia
Previous Mock Selection: Da'Quan Bowers
With Terrell Owens gone for sure and Chad Ochocinco likely on the way out as well the Bengals could look for the explosive playmaker at receiver and Green has the talent to go this high. The Bengals could also use a pass rushing threat on the edge so if Bowers were to fall here he would make sense for them. Carson Palmer has demanded a trade but even if he stays it would not be out of the question for the Bengals to draft a QB here.
5. Arizona Cardinals – Patrick Peterson, CB, LSU
Previous Mock Selection: Robert Quinn
Many will expect the Cardinals to take their choice of quarterbacks at this spot and no one would fault them for doing so. There is a sense though that the team will sign a free agent or acquire through trade (Donovan McNabb or Kevin Kolb) and continue to try and groom one of their young picks from last year. Should that be the case the team needs a pass rusher at OLB (Joey Porter was not the answer) or they could go with the best player available on the board and upgrade their secondary with Patrick Peterson.
6. Cleveland Browns – Marcell Dareus, DT, Alabama
Previous Mock Selection: A.J. Green
The Browns need some help in the front seven on defense especially as they transition from the 3-4 to 4-3. Dareus could slide to the interior and provide the push needed to collapse the pocket. If a playmaker like Green were to fall here it would make sense to grab him and help in the development of Colt McCoy.
7. San Francisco 49ers – Akeem Ayers, OLB, UCLA
Previous Mock Selection: Patrick Peterson
New coach Jim Harbaugh will have the ability to draft his QB of the future here but there is no certainty that is what he will want to spend the pick on. The 49ers could be a team that looks to sign a veteran QB or trade for someone like Donovan McNabb or Carson Palmer.The team has a big hole at CB and that doesn't even include the possibility that Nate Clements gets cut. Peterson or even Prince Amukamara could be possibilities at this pick however San Fran could use a presence at OLB and Ayers is someone that will likely have his stock rise from mid-first to the top 10 by the time of the draft. He can rush the passer but also hold his own in coverage.
8. Tennessee Titans – Blaine Gabbert, QB, Missouri
Previous Mock Selection: Blaine Gabbert
Vince Young is gone and Kerry Collins is old and a free agent. This is where a QB almost seems to be the most certain choice. Blaine Gabbert or Jake Locker will likely be the two that get consideration as the team looks to avoid any possible issues due to character. Gabbert may not be able to step in right away as the transition will take some time coming from the spread system in college. He has a good frame, strong and accurate arm, and is thought to have the leadership skills necessary for the next level.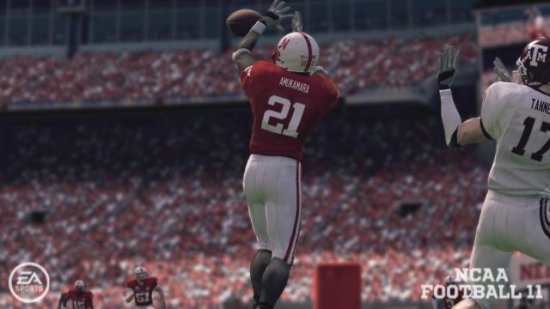 9. Dallas Cowboys – Prince Amukamara, CB, Nebraska
Previous Mock Selection: Prince Amukamara
The Cowboys could look a couple directions here but the secondary can really use the upgrade that Amukamara would provide. It is surprising that a draft would have two top flight corners but along with Peterson both are believed to be fantastic options. Offensive line could be under consideration here and someone like Nate Solder might get a look. Defensive end could also use an upgrade. Amukamara though would be the best value here and address an immediate need.
10. Washington Redskins – Cam Newton, QB, Auburn
Previous Mock Selection: Cam Newton
Donovan McNabb is obviously not the guy for Washington, and I'm not sure anyone can believe that Rex Grossman is the long term solution. Mike Shanahan's offensive system calls for a QB with a strong arm that can throw on the move and Newton fits that bill exactly. The mobility would be a big asset. Remember Shanahan is the guy that drafted Jay Cutler who possessed a similar skill set and questions surrounding his character which also affects Newton's image. Wide receiver, offensive line help, or possibly a defensive tackle to replace Albert Haynesworth would be other options. Newton seems to have some momentum right now though that could have a team even above the Redskins nab him based primarily on potential. He gained some goodwill by stating he'll fully participate at the Combine but may have killed it all in his description of himself being an "entertainer" and an "icon".
11. Houston Texans – Robert Quinn, DE/OLB, North Carolina
Previous Mock Selection: Akeem Ayers
The Texans had the worst pass defense (maybe ever) last year. At this point a CB might be considered a reach though, ideally someone like Amukamara would fall to them but that would be a stretch to rely on. Another option then would be to grab an OLB and Robert Quinn would make for an intriguing selection. There are certainly concerns as Quinn was suspended all of last season and teams may be worried about the benign tumor that was removed from his brain during High School. Prior to the season he was pegged as a guy to watch for the #1 pick and he definitely has a lot of potential. Defensive tackle could also get a look. Essentially this pick is going to be on defense it is just a matter of where the best value remains.
12. Minnesota Vikings – Cameron Jordan, DE, California
Previous Mock Selection: Stephen Paea
The defensive line was a disappointment last year, after having been a strength for the team for a long time. Pat Williams is 38 and a free agent and Kevin Williams will be 31 at the start of next season. The line could use an infusion of youth either there at DT or on the end where Ray Edwards is a free agent. Cam Jordan is coming off an impressive showing at the Senior Bowl and is a polished four year starter that has shown improvement every year despite playing in a defensive scheme that didn't lead to many opportunities for sacks. He could even slide into the interior at times and would prove a versatile asset for the Vikings.
13. Detroit Lions – Jimmy Smith, CB, Colorado
Previous Mock Selection: Brandon Harris
Yes, just two picks ago I stated that a CB after the top two names might not be worthy of going this high but the Lions are also in desperate need of help in the secondary. Colorado's Jimmy Smith could be the best option here, he flew somewhat under the radar due to the program he was at but teams basically just stopped throwing his direction as he became a shutdown corner. Like the Texans if not corner then OLB would be the next place to look, and they can also use help on the offensive and defensive lines.
14. St. Louis Rams – Julio Jones, WR, Alabama
Previous Mock Selection: Julio Jones
The Rams need to get weapons for Sam Bradford and Jones could be a true #1 receiver. Despite that the receiver corp is not as bad as it seemed last year as it was just ravaged by injuries. Donnie Avery will be back and Mark Clayton would make sense to re-sign. That means they could also look to draft an OLB here or even upgrade on the offensive line.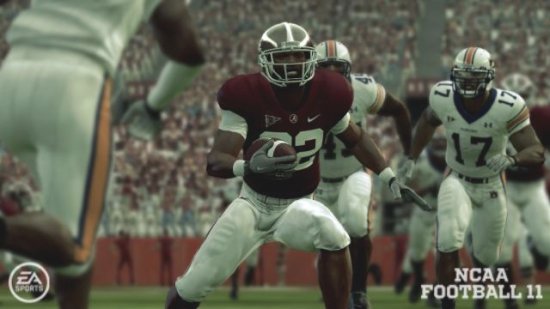 15. Miami Dolphins – Mark Ingram, RB, Alabama
Previous Mock Selection: Jake Locker
The Dolphins aren't sold on Chad Henne and both Ronnie Brown and Ricky Williams are set to be free agents. As such QB and RB would appear to be the most likely options here. Mark Ingram as the clear cut top running back in the draft class would come in and make an instant impact. At QB either Jake Locker or Ryan Mallet could be considerations.
16. Jacksonville Jaguars – Ryan Kerrigan, DE, Purdue
Previous Mock Selection: Cameron Jordan
It seems like every year the Jaguars are drafting a DE or signing a free agent and the position still remains a weakness. Kerrigan is a polished three year starter possessing a strong skill set that would make him a relative safe pick. If not DE here then the secondary could get a look but there should be a good batch of ends to choose from at this spot.
17. New England Patriots (from Oakland Raiders) – J.J. Watt, DE, Wisconsin
Previous Mock Selection: Mark Ingram
The Pats have three picks in the first 33 selections so they can take the best player available. RB, OLB, DE, and offensive line are areas where the team can improve. Watt would be a great fit in the Patriots 3-4 scheme.
18. San Diego Chargers – Adrian Clayborn, DE, Iowa
Previous Mock Selection: Adrian Clayborn
Vincent Jackson has been slapped with the franchise tag but who knows if he'll be sitting out yet again. Either way the team may want to look at taking a top flight receiver. More likely though they will choose to upgrade at DE or possibly grab an offensive tackle. Clayborn would be a good fit in the 3-4 scheme that the Chargers run.
19. New York Giants – Anthony Castonzo, OT, Boston College
Previous Mock Selection: Anthony Castonzo
There aren't many glaring areas of need with the Giants but offensive tackle and even defensive tackle are possibilities here. Castonzo will be in the discussion as to which LT comes off the board first. He comes from a program that has a history of producing good lineman at the next level and was a four year starter.
20. Tampa Bay Buccaneers – Aldon Smith, DE, Missouri
Previous Mock Selection: Aldon Smith
The Bucs can really use upgrades on the defensive side of the ball whether that be at DE, OLB, or CB. Smith could bring the pure pash rush skills so critical to the defensive scheme. He is raw though and may take a couple years to develop into a force but has a high ceiling.
21. Kansas City Chiefs – Nate Solder, OT, Colorado
Previous Mock Selection: Nate Solder
Solder is an intriguing prospect given his size and quickness but he has some issues with technique. He could be a good fit in a zone blocking scheme that the Chiefs (and the Colts who pick next) run. DE, OLB, and even another WR could be other options here.
22. Indianapolis Colts – Derek Sherrod, OT, Mississippi State
Previous Mock Selection: Derek Sherrod
The Colts need help on the offensive line and Sherrod is amongst the top OTs and would fit in the zone blocking scheme. If not offensive line then the team can once again use help stopping the run with a new defensive tackle or could look to replace the recently released Bob Sanders.
23. Philadelphia Eagles – Brandon Harris, CB, Miami
Previous Mock Selection: Mike Pouncey
The Eagles could go offensive line defense here (OLB and CB) and the best value might be with Brandon Harris. He comes from a program known for corners that perform at the next level and provides good cover skills with some physicality. The versatility of Mike Pouncey would provide a nice upgrade for their offensive line also making that another option to consider. The offseason surgery leading to uncertainty with Winston Justice could also have them looking at offensive tackles.
24. New Orleans Saints – Stephen Paea, DT, Oregon State
Previous Mock Selection: Mikel Leshoure
Reggie Bush is not a full time back and may not even be back with the team, and Pierre Thomas is injury plagued and a free agent. That makes RB a priority though taking one this high might be a questionable decision. The Saints could also look to the defensive line or grab a replacement at strong safety. Paea could be a dominant force but due to an injury suffered at Senior Bowl practice any momentum he could have built there has been stunted and it is uncertain whether he will be able to participate in the Combine.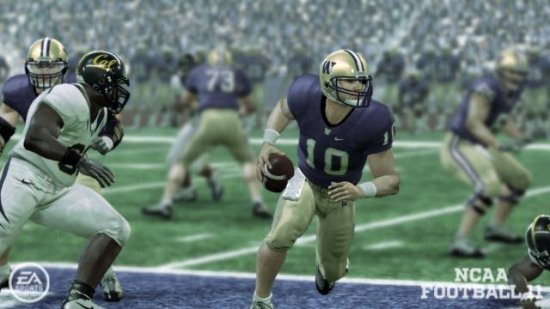 25. Seattle Seahawks – Jake Locker, QB, Washington
Previous Mock Selection: Jimmy Smith
The Seahawks improbable playoff run dropped them from what would've been the 8th pick all the way to the 25th but the team has needs all over and not just in seeking a potential franchise QB. If Jake Locker were to slip here he would certainly get strong consideration as would Ryan Mallet. It is no foregone conclusion that the team would go QB even in those scenarios as CB, OL, or DE make just as much sense. In this mock someone like Mike Pouncey or Aaron Williams would get a look. Locker though would be hard to pass up and Pete Carroll has referred to him as the best QB he ever faced when at USC.
26. Baltimore Ravens – Aaron Williams, CB, Texas
Prevoius Mock Selection: Aaron Williams
Baltimore had serious issues with depth at corner and made the trade for Josh Wilson who played well but is a free agent. Fabian Washington and Chris Carr are also set to hit the market. Williams would be a good selection here and would fill an immediate need. Don't be surprised if Jonathan Baldwin or Torrey Smith come off the board here as Derrick Mason, T.J. Houshmandzadeh, and Donte Stallworth could be lost to retirement or free agency.
27. Atlanta Falcons – Allen Bailey, DE, Miami
Previous Mock Selection: Ryan Kerrigan
John Abraham is getting up there in age and the Falcons could use someone opposite him if not just to be the eventual replacement. Bailey is raw but has a great deal of potential. The team could afford him some time to develop. Corner or offensive tackle are other positions to watch but with five corners already off the board a pass rusher makes the most sense.
28. New England Patriots – Mikel Leshoure, RB, Illinois
Previous Mock Selection: JJ Watt
Back to New England and here Mike Leshoure could be the guy to take over at RB. Leshoure broke out last season rushing for nearly 1700 yards and 17 TDs. He has the frame and physicality to take the majority of the carries. Offensive line and outside linebacker would be other areas of focus. With the 33rd pick coming up they can really take best value at any number of positions.
29. Chicago Bears – Tyron Smith, OT, USC
Previous Mock Selection: Tyron Smith
Obviously the offensive line is the biggest need for the Bears. Smith may be more suited for RT (where he played at USC) but teams will be evaluating him as a LT. Good workouts could push him up the board. Expect Chicago to take the best tackle or interior lineman available.
30. New York Jets – Torrey Smith, WR, Maryland
Previous Mock Selection: Torrey Smith
Both Braylon Edwards and Santonio Holmes are set to be free agents and they'll likely only be able to bring one of them back. The Jets went all in on this season and now will be faced with a bunch of decisions. A replacement at receiver or more pieces on the defense (particularly at DT or DE) would contribute. Torrey Smith is a fantastic returner which could also fill the void if Brad Smith leaves in free agency. He is still somewhat raw as a receiver but the return skills differentiate him from another option Pitt's Jon Baldwin.
31. Pittsburgh Steelers – Mike Pouncey, G, Florida
Previous Mock Selection: Cameron Heyward
The Steelers always seem to draft well and refresh talent particularly on the defensive side of the ball. They have the ability to go best available value here whether that be on the offensive line, at defensive end, or at corner. How about teaming back up the two Pouncey brothers. Mike was much more effective as a guard in college which is where he would fit with the Steelers.
32. Green Bay Packers – Gabe Carimi, OT, Wisconsin
The Packers faced a ton of injuries this year so evaluating their areas of need isn't as straight forward as some other teams. They can probably best use new talent on the offensive line at either guard or tackle. A defensive end could also be a possibility. Taking a tackle here such as Carimi would allow for last year's choice Bryan Bulaga to slide over to LT.
***Featured in the Walter Football Mock Draft Database