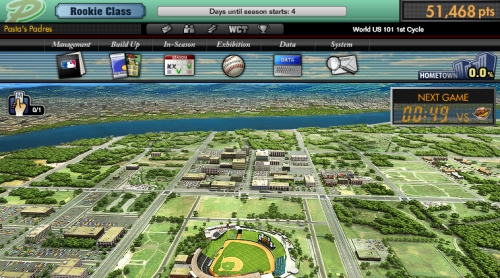 MLB Manager Online, a free-to-play browser based management sim, has opened and gone live to all. The game had been in beta for approximately a month before closing off a few weeks ago in preparation for the launch. Sign up and get started at the official website for the game.
Similar in nature to QUICKHIT NFL Football and other management sims the primary goal of the game is centered in team-building. The game may best be compared however to the fatally flawed MLB Front Office Manager from a few years ago. The concepts really work well for baseball and Sega looks to have delivered a more ideal (and functional) experience here.
MLB Manager Online is quite deep going beyond just collecting cards as the sims can be watched as they play out in real-time. Games also take place on a schedule whether logged in or not meaning the time dedication needed is more reasonable. Owners can put focus on how they want their teams to play based on manager styles and what types of players are targeted.
With the MLB license in tow the game includes over 900 active players. Look for full impressions of MLB Manager Online to be posted in the coming days and make sure to send a friend request within the game to Pasta's Padres!