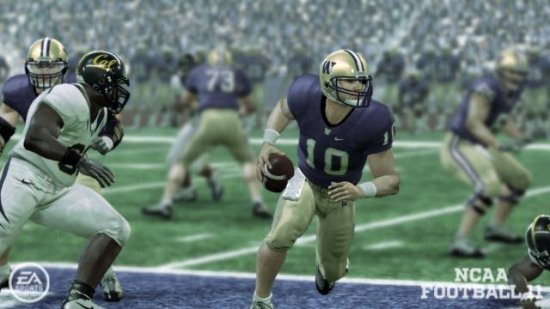 The four candidates for the cover of NCAA Football 12 have been uncovered. As posted earlier the final choice will be determined via fan vote that will begin tomorrow on Facebook. The choice will be made between Washington QB Jake Locker, Auburn DT Nick Fairley, Oklahoma RB DeMarco Murray, and Alabama RB Mark Ingram.
Ingram as a former Heisman winner and with the backing of such a strong fan base would appear to be the front-runner. Locker could get support from the west coast and pull off an upset as the only QB. Murray comes from a program with a strong fan base but is the only one of the group that won't go in the first round of the NFL Draft. Fairley could very well be the number one pick but plays the position that is the least glamorous.
So in advance of the official vote taking place I've added a poll to see where the community stands right now. That could provide some insight into who will eventually win. Of course also leave your thoughts on which player should get the cover of NCAA 12 in the comments!