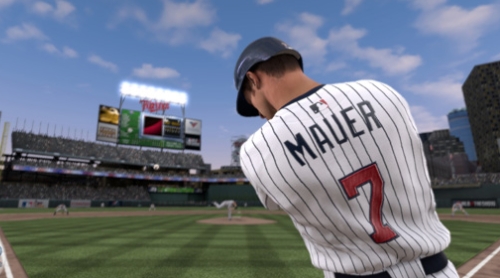 When Joe Mauer was announced as The Show's cover athlete for the second year in a row it was perceived somewhat as an uninspired decision. Beyond that though there wasn't much consideration given to how a similar cover to the previous iteration would affect the game as it related to retailers and in turn consumers.
Some of the potential concerns are now being realized. Earlier this week sightings of copies on store shelves began and in some cases the game has even been sold early by mistake. Even more stunning though are instances where the game has been marked up as MLB 10 instead of MLB 11 leading to it not just being sold but at a reduced price. I've heard directly from a few people who have lucked out in that regard.
It should be stated that these are very isolated cases and it isn't uncommon for games to be sold early in random locations. This type of thing tends to happen more in stores where video games are not the focus (Walmart, Target, ect). The difference here is that keeping the same cover athlete now has a more defined downside than just how it relates to marketing efforts.
Update: I'll be getting a hold of a copy tomorrow, so look for videos, screenshots, info, and impressions on the game all through the weekend!