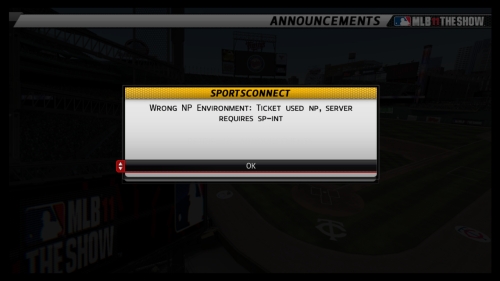 Both MLB 11: The Show and MLB 2K11 are set to hit stores tomorrow but that doesn't mean all has been answered about these games. There are still questions consumers may have that are lingering and could affect purchase decisions. SCEA and 2K Sports are making questionable moves in the lead-up to their respective releases.
In the case of MLB 11: The Show the online servers have yet to be turned on. With how poorly SCEA has handled online play for this series there is no way to give any benefit of the doubt here. A conspiracy theorist would suggest this is being done to shield reviewers from the weakest part of the game. THQ did just that with UFC 2010 and they got a heap of reviews in before everyone realized online was a complete mess. I can't remember a time though where the servers weren't turned on until release day, that is just asking for additional problems to occur as the masses file in. Keep an eye out for any reviews that post today or tomorrow and you'll know they are to be invalidated for not having covered the entirety of the game.
2K Sports also appears to be scheming with the release of MLB 2K11. The biggest issue comes with not having released the official rules for the $1 Million Perfect Game Contest. MLB 2K11 is being marketed almost completely around the contest. Ethically (and quite possibly legally) the official rules need to be out before release of the game, otherwise consumers are purchasing a product with rules coming that could change their perception of the game or even their eligibility to win the contest. I've also heard from several contacts at media sites who did not receive a copy of the game for review, which is akin to movies that don't screen early to press. That is almost always a bad sign.
Both MLB 11: The Show and MLB 2K11 are shaping up at the very least to be solid efforts. That however doesn't prohibit concerns from being raised so they can be addressed. Online play for MLB 11 will have to be examined after it goes live and 2K really needs to get out all the details on the contest immediately.