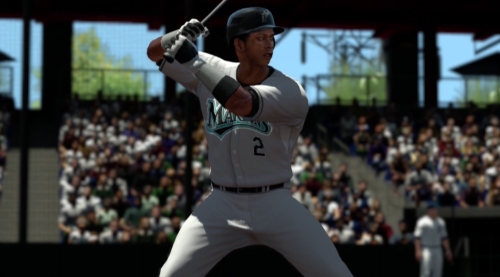 Continuing with the series of Xbox 360 hard drive installation evaluations I've gone through and compared several areas of MLB 2K11 based on loading times from the disk vs the hard drive. In general the loading times are brisk for 2K11, but the install delivers slight improvement in that area.
Install time- 10:11
Install size- 6.3 GB
Loading Times
Boot to main menu- 47 seconds disc vs 38 seconds HDD (8 seconds)
Load into Play Now- 26 seconds disc vs 20 seconds HDD (6 seconds)
Leave MLB Today- 27 seconds disc vs 19 seconds HDD (8 seconds)
Load from game to menu- 3 seconds disc vs 1 seconds HDD (2 seconds)
Load into saved Franchise or My Player- 7 seconds disc vs 5 seconds HDD (2 seconds)
Those initial loading times are quite reasonable, so the seconds shaved off by installing are a bonus. With the installation getting into games can even be quicker by pulling up roster changes and hitting start rather than sitting through the intro. Installing to the hard drive is recommended for the reduced noise and wear and tear put on the system in addition to any improvements seen in loading times.