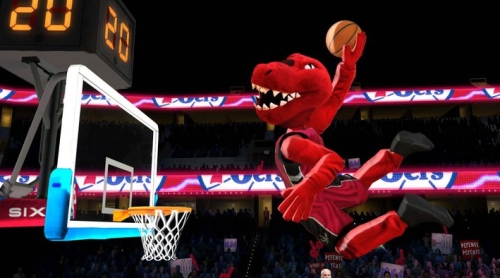 EA Sports has released a statement in regards to NBA Jam laying out that the game will be receiving no further post-release support. When NBA Jam released in November it did so with rosters that were already out of date at the time. With the trade deadline in the NBA having passed and several huge transactions having taken place over the course of the season consumers had been looking for a roster update to reflect the moves. That will not be coming and neither will a patch to improve gameplay or options.
There have been a lot of questions about a title or roster update and we wanted to tackle this head on. Our priority for JAM on the XBOX 360 and PS3 was to deliver HD graphics and online play to round out the great gameplay that defines the franchise. For us to also include roster and title update possibilities, we would have sacrificed quality in those key areas and thus made the difficult decision not to include them.
The silence regarding the possibility of roster updates around the time of release said it all. Due to that the expectation that EA would provide post-release support (beyond the initial patch that delivered promised features) dissipated and that belief was only solidified when reports started coming in of how the game tanked at retail. The worst part of this is the silence though, that EA waited four months to announce what they could have laid out back then. They never had the intention of releasing a roster update or improving the game with a patch.