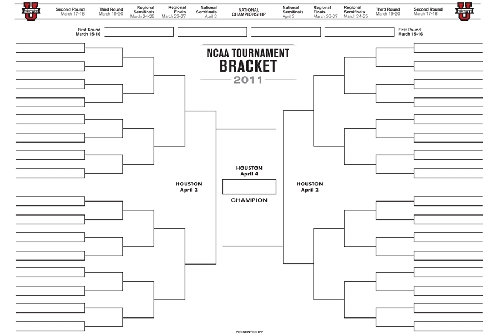 The 2011 NCAA Tournament brackets have been released! Now sign-up for the Bracket Challenge at ESPN and join the group Pastapadre with the password madness.
The winner will get the 360/PS3/Wii game of their choice, which could be cashed in immediately following the tournament or held in reserve for a title that is released later in the year. In addition those who have "Liked" the site on Facebook will be eligible for a bonus prize. The second and third highest scores as well as one completely random entrant from those that have will get a $10 gift card to their choice of Amazon, Best Buy, or Gamestop.
Keep in mind that the tournament starts on Tuesday evening. Your entry must be in the group and completed by then to qualify. Good luck! (Update) Deadline to get in appears to be Thursday instead. Limit to one entry per person.