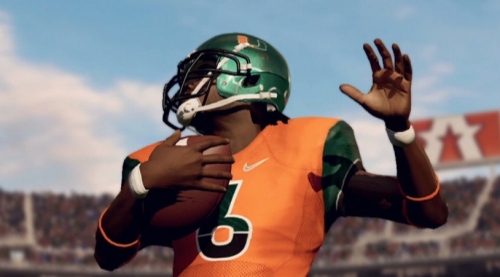 EA Sports is slowly revealing a number of new plays that will be included in NCAA Football 12. There are a total of 25 being introduced in the game with the first three of them having been detailed so far. Continue on to check them out with their accompanying descriptions and leave any thoughts in the comments!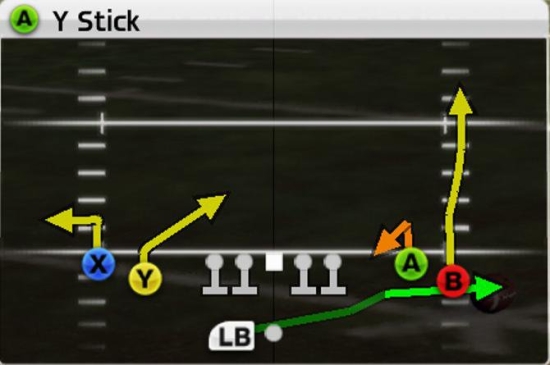 Shotgun Spread Flex Wk Y-Stick
Another spin on a staple play of the Air Raid offense that's used by Houston, as well as others. Shotgun Spread Flex Wk Y Stick calls for the halfback to motion out of the backfield to the right. This motion puts him in a spot that allows the Y-Stick concept to develop.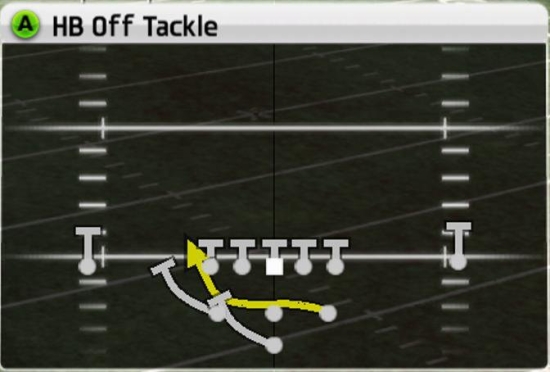 Pistol Full House HB Off Tackle
The Pistol Full House, aka the Diamond formation, was first unveiled last season by Oklahoma State and was later adopted by other teams across the country. A staple play of the three back pistol set is the HB Off Tackle play.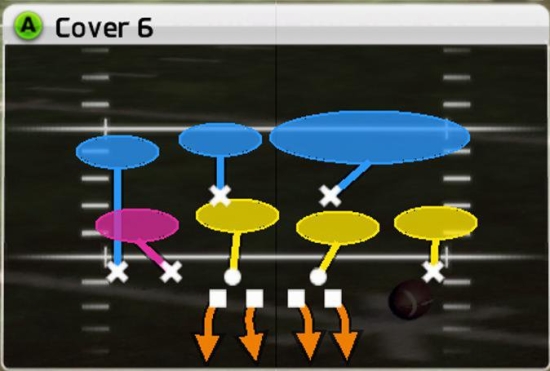 Nickel Normal Cover 6
A split field coverage concept that has the secondary playing Cover 2 on one side of the field and Cover 4 on the other side. Add 2 plus 4 and you get 6, thus the name Cover 6.