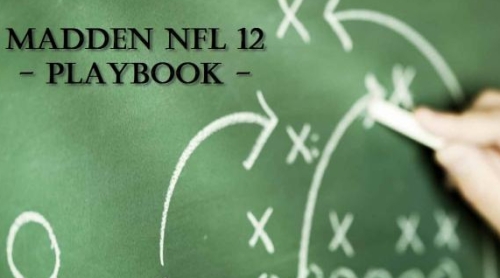 The big news of the day is the tournament style voting for the cover of Madden NFL 12, but in launching the website for the game EA Sports has also communicated their plans for feature-centric blogs over the coming months. A video unveiling some features is expected as early as tomorrow (update: confirmed tomorrow morning), though the blogs would certainly be intended to go into much greater detail than anything that might be shown in a teaser video.
April 28: 1) X-Books & Gameplay 2) Presentation
May 16: Franchise & Superstars
June 6: Dynamic Player Performance
June 20: Madden Ultimate Team
July 25: Online
The two interesting mentions there are "X-Books" which could possibly be some form of custom playbooks and "Dynamic Player Performance" which would seem likely to tie into player ratings in some manner. It should also be seen as a good sign that Franchise mode is slated to be discussed as early as May, indicating at the very least some positive improvements have been made, if not the total overhaul that had been originally targeted for this year.