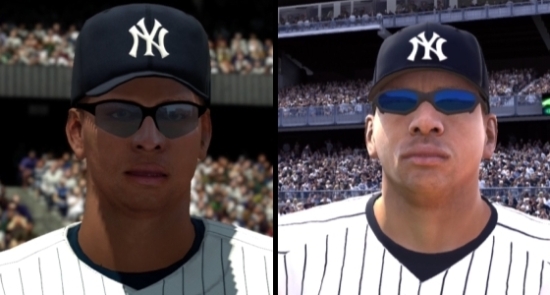 Over 38,000 votes were cast in the MLB 2K11 vs MLB 11: The Show player face comparison polls. It was The Show that came out on top 14-6, which considering the graphical differences between the two games isn't a surprise.
The community proved though that the voting wouldn't just go down the line for the favored game and instead cast for the better player representation in each individual match-up. The general consensus though is that both games have quite a bit of room for improvement. If you missed them check out the images in set one and set two. Continue on for the results!
The closest battle was with Aroldis Chapman as both games appear to have produced an equally mediocre representation. 2K11 pulled off the win there with 51%. No other match-up finished within 17% of each other.
The biggest blowout was Felix Hernandez which had The Show pull in a stunning 96%. In total The Show won 10 match-ups with higher than 79% of the vote. 2K11's biggest margin of victory was unable to reach 70%.
There were also several match-ups that respondents felt no option was really deserving but had to throw a vote one direction. Manny Ramirez was the one most often cited and in the end 2K11 was deemed the least offensive there.
Jayson Werth


Aroldis Chapman


Alex Rodriguez


Ubaldo Jimenez


Brian Wilson


Troy Tulowitzki


Roy Halladay


Ichiro


Mariano Rivera


Joey Votto


Manny Ramirez


Albert Pujols


Felix Hernandez


Alfonso Soriano


Prince Fielder


Dan Uggla


Evan Longoria


Ryan Howard


Heath Bell


Joe Mauer