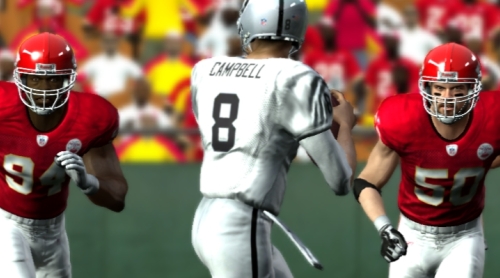 EA Sports is revealing new plays for Madden NFL 12 in the same manner they have been for NCAA Football 12. Here are the first five that will be making their way into game this year with brief descriptions accompanying the play art.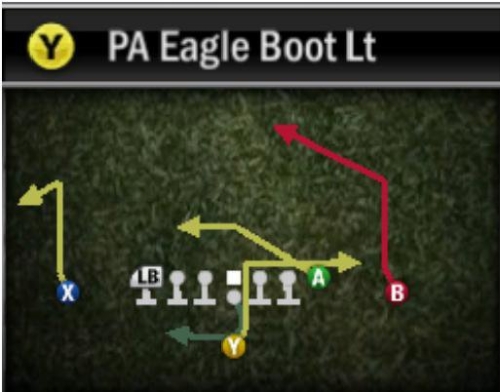 Eagles- Singleback- Ace – PA Eagle Boot Lt
This is the play that Philadelphia Eagles QB Michael Vick connected with DeSean Jackson on the 88-yd TD pass on the first play from scrimmage during the Monday Night Football game against the Washington Redskins.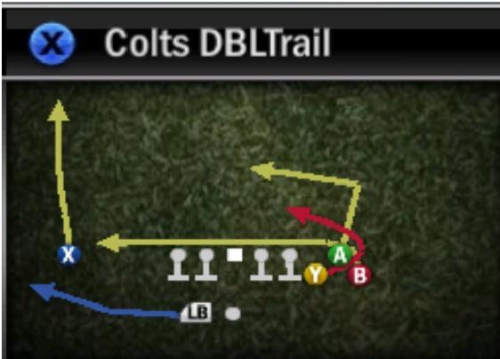 Colts- Gun Bunch- Colts DBL Trail
The Colts don't use the Bunch formation very often, but when they do, this is one of the plays they like to run out of it, especially in the red zone.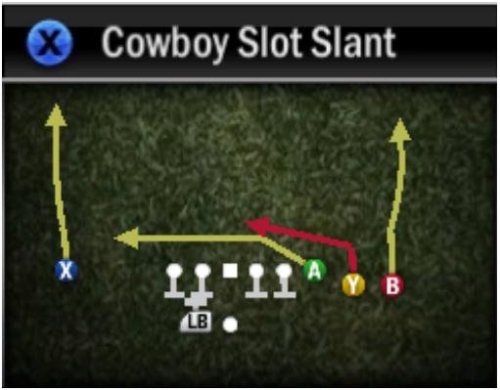 Cowboys- Gun Y-Trips Cowboy- Cowboy Slot Slant
This is a new formation for Madden NFL 12 where Miles Austin will line up in the slot. The Cowboys like to use this play to create one-on-one matchups in the middle of the field with TE Jason Witten and WR Miles Austin. Witten will run a quick drag clearing out the middle while Austin will run a slant in behind him. This play was used in a week 7 game versus the Giants.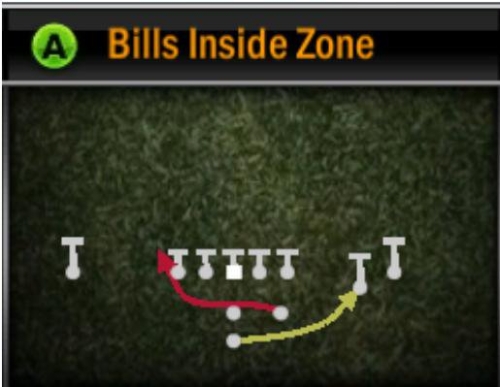 Bills- Pistol Strong Slot- Bills Inside Zone
Bills Head Coach Chan Gailey was one of the first NFL coaches to start using the Pistol going back to his days when he was the offensive coordinator in Kansas City. In this new formation to Madden NFL 12, The Bills line up HB Fred Jackson to the right of the QB and HB C.J. Spiller directly behind in this Pistol set. Jackson will receive the handoff going to the left while Spiller will fake to the right.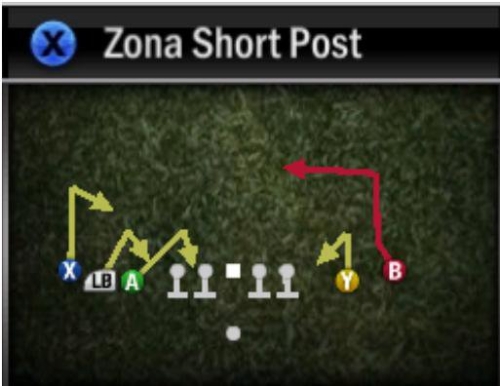 Cards- Gun Empty Trips- Zona Short Post
When it's a passing situation and the Cardinals need to pick up a crucial first down, the ball is more than likely going to WR Larry Fitzgerald. On this play the Cardinals line up in an Empty set with Fitzgerald lining up to the far right. He'll run an inside dig type route while the slot receiver runs a short hitch in front drawing up the linebackers to create the opening. This play was used in a week 2 contest at Atlanta.