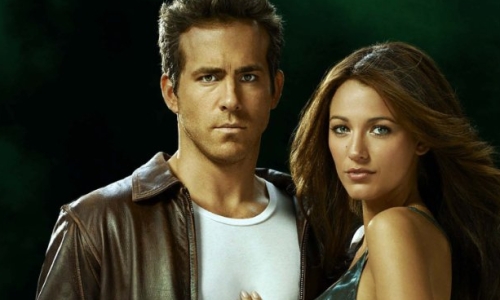 The buzz on The Green Lantern has been weak throughout development and probably hit a low following the teaser trailer's release back in November. Warner Brothers is now saying they had to piece that trailer together due to the FX shots for the majority of the film not being complete and admit that it was a poor representation. Even now work on the FX is taking place at a frantic pace in order to get the movie complete in time.
In an effort to start building excitement as its June 17th release date nears a lot was resting on the panel at WonderCon yesterday. By all accounts the footage wowed the audience by capturing the feel of the comic and the raves have been coming in ever since. Because of that great reaction WB has released a fantastic four minute look at the film (WonderCon attendees saw nearly ten minutes).
"Green Lantern" stars Ryan Reynolds, Blake Lively, Peter Sarsgaard, Mark Strong, Jay O. Sanders, Temuera Morrison, Taika Waititi, Jon Tenney, Angela Bassett and Tim Robbins. Martin Campbell directs the film based upon characters appearing in magazines published by DC Comics. The story centers on a test pilot granted a mystical green ring that bestows him with otherworldly powers, as well as membership into an intergalactic squadron tasked with keeping peace within the universe. The film will open in 3D and 2D on June 17, 2011.