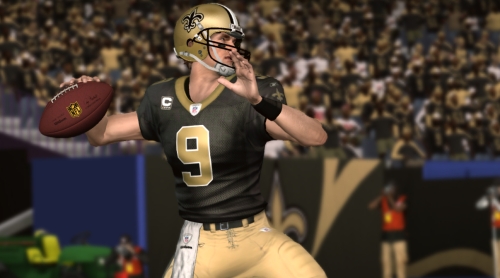 The tournament for the cover of Madden NFL 12 has reached the elite eight. Both Jamaal Charles and Peyton Hillis squeezed out 51-49 victories over their respective opponents Maurice Jones-Drew and Matt Ryan in the closest matchups of the previous round.
The third round finds Aaron Rodgers facing Danny Woodhead in what should be no contest. Jamaal Charles and Peyton Hillis have showed surprising strength so far in the tournament and one will advance to the final four. Drew Brees vs Adrian Peterson could go either way but Peterson probably has a slight edge. Michael Vick has advanced this far without seeing his opponent get a wave of support to knock him out and Patrick Willis wouldn't seem to be the player that would generate the level of activity needed to do so.
Voting for this round, which can be completed at the ESPN site, will continue until next Monday when the results will be announced.