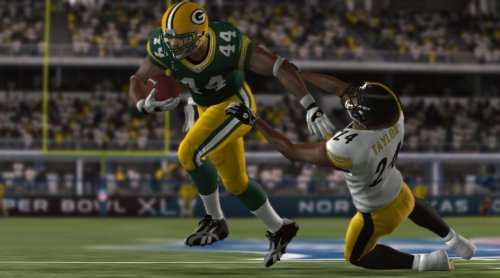 EA Sports is continuing the gradual reveal of 25 new plays for Madden NFL 12 and here are the latest five. Brief descriptions accompany the play art for each.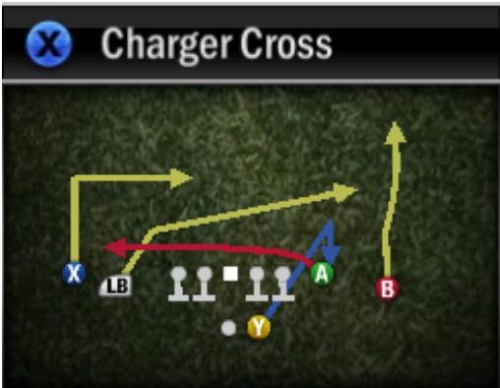 Chargers Gun Normal Y-Flex Tight- Charger Cross
Another new formation for Madden NFL 12, TE Antonio Gates will line up closer to the right tackle in a receiver stance. On this play, Gates will run a drag route underneath drawing up coverage while the backside receivers run a cross and a dig respectively. As defenses collapse on Gates underneath, QB Philip Rivers has his choice of receivers coming across the field for a big completion. This play was used in the Week 1 game at Kansas City.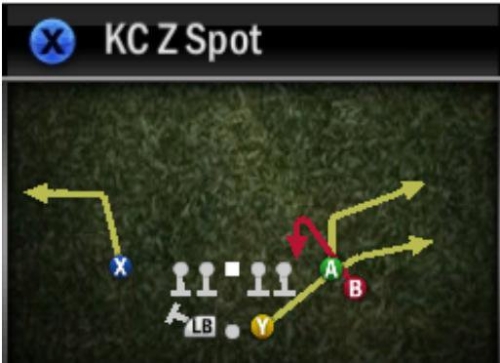 Chiefs- Gun-Split Close- KC Z Spot
This play is a very common play from a variety of formations throughout Madden NFL 12. In this particular case, however, the Chiefs like to use the Z Spot concept from the Gun Split Close formation to utilize the speed of HB Jamaal Charles coming out of the backfield. This play was used in a week 10 game at Denver.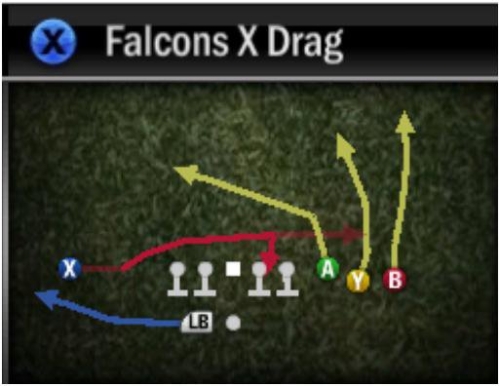 Falcons-Gun Trey Open- Falcons X Drag
QB Matt Ryan and WR Roddy White have become one of the most feared passing threats in the NFL. On this play, the Falcons like to align White tight while isolating him on the backside and have him run an underneath drag route. White also has an option route that will allow him to check up against zone coverage while continuing across the field against man coverage. This play was used in a Week 2 game versus the Cardinals.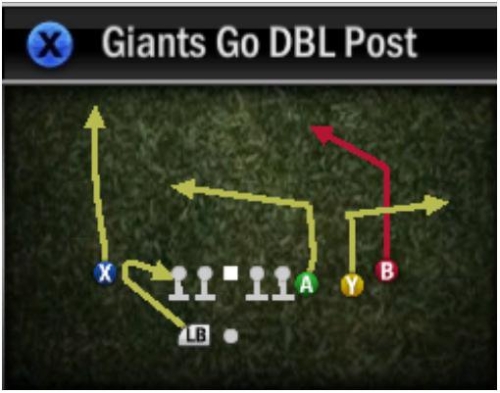 Giants- Gun Wing Trips NY- Giants Go DBL Post
Giants WR Hakeem Nicks had a breakout season and became QB Eli Manning's "Go To" guy in the red zone. On this play, the Giants have TE Kevin Boss run a mid dig route while slot receiver Steve Smith runs a shorter corner route. These combinations open up the defense for Nicks to run a Post route in behind for a big gain. This play was used in a week 2 game at Indianapolis.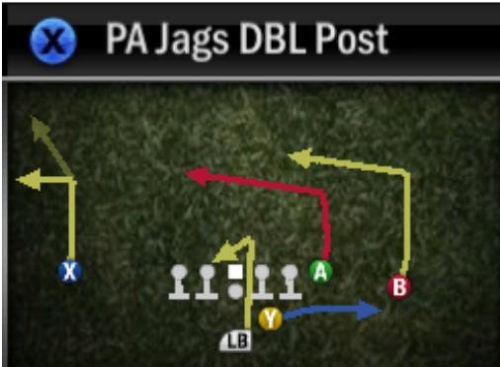 Jaguars- Strong Pro-PA Jags DBL Post
The Jaguars are a run first team and like to control the tempo with HB Maurice Jones-Drew on the ground. After establishing the ground game, they like to use play action to take shots down the field. One of their big play action plays is this one where they look to try and hit their huge, breakout performer TE Marcedes Lewis on a post route.