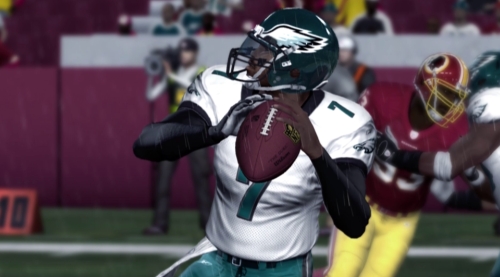 ESPN has delivered the early voting returns in the quarterfinals of the tournament to capture the cover of Madden NFL 12. Considering that updates for both of the previous rounds after a day or two have foretold the eventual winners it would seem to be an indicator of the basic trends coming in and have little to no influence on the voting patterns going forward.
No surprises appear to be in store as Adrian Peterson, Michael Vick, and Aaron Rodgers are well on their way to advancing. The one matchup considered to be a toss-up, Jamaal Charles vs Peyton Hillis, is trending in favor of Hillis. If it holds up that would set up Rodgers vs Hillis and Vick vs Peterson in the semifinals.
Voting for this round ends on Monday morning with the winners being officially announced and progressing into the Final Four which will open up immediately thereafter.