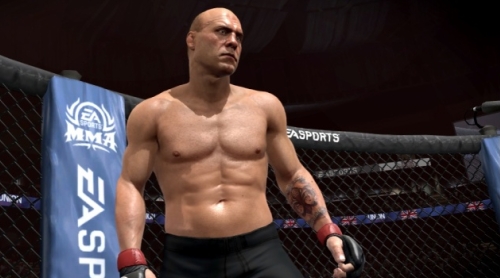 UFC Hall of Famer Randy Couture is currently in talks to sign on for the next UFC Undisputed game. The discussions are ongoing but an agreement has yet to be reached. UFC Undisputed 2012 is expected out early next year.
ESPN: "That deal [with EA Sports] is over now and the [THQ] game is getting ready to come out with a new version. Obviously, they'd still like to include me, me being a guy in their Hall of Fame. It's certainly something we're looking at trying to work out and I think it will probably happen."
Couture was featured on the cover of EA Sports MMA and signed the contract with the company in 2008 when in the midst of a contract dispute with UFC. A sequel is no longer expected from EA Sports due in large part to Zuffa's (parent company of UFC) purchase of Strikeforce, the brand heavily featured in that game. Taking on Lyoto Machida at UFC 129 this weekend, Couture has made public his intentions to retire following the fight.