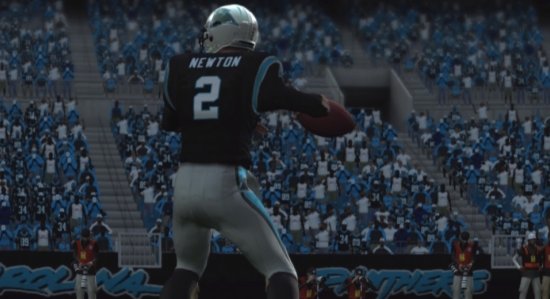 The first round of the 2011 NFL Draft contained a number of surprises as teams look to fill needs in this unique situation where picks are being made prior to free agency. Evaluating the selections from the standpoint of influence on Madden 12 there were teams that clearly succeeded by adding impact players while others did little to improve their outlook. 
Winners
Arizona Cardinals (Patrick Peterson, CB, LSU)
By drafting Peterson the Cardinals add what will almost surely be the highest rated rookie in Madden 12. The team's secondary gets that much better by pairing him with Dominique Rodgers-Cromartie (with last year's #2 CB Greg Toler at nickel) while being supported by the safeties Adrian Wilson and Kerry Rhodes. He could also contribute as a fantastic returner on special teams. Though the Cardinals still need a pass rushing linebacker and quarterback they will be tough to throw on in Madden.
Atlanta Falcons (Julio Jones, WR, Alabama)
Though giving up an awful lot (2nd and 4th rounders this year, 1st and 4th rounders next year) what matters to Madden 12 is the Falcons add a great third option to the passing game across from Roddy White and with Tony Gonzalez in the middle of the field. Already in the upper echelon of teams this will make them even more appealing and tougher to defend. The Falcons were already well balanced but now threaten more big plays through the air when White is doubled.
Detroit Lions (Nick Fairley, DT, Auburn)
Generally defensive tackle would be one of the positions considered to impact games the least in Madden. That started to change last year though and Ndamukong Suh made a big difference for the Lions. At one time Nick Fairley was considered to be the Suh of this draft and a potential #1 pick but his attitude and effort were highly scrutinized. Those things really don't come into play in Madden. The Lions now have arguably the best defensive line in the league with Suh, Fairley, Kyle Vanden Bosch, and Cliff Avril. Getting pressure on the QB and stuffing the run will help cover up some of their deficiencies in the back seven.
New Orleans Saints (Cameron Jordan, DE, California – Mark Ingram, RB, Alabama)
The only team to end up taking two players in the first round, the Saints came away with the former Heisman winner Ingram and an underrated DE/DT in Jordan that will help to bolster their defensive line. Last month the team re-signed RB Pierre Thomas. Reggie Bush looks likely to be cut now so that dynamic offensive/special teams weapon will no longer be there and they won't have a first rounder next year. Still for Madden 12 these are two guys who will immediately contribute on one of the top teams in the game.
Losers
Cleveland Browns (Phil Taylor, 2nd/4th rd picks, 2012 1st/4th rd picks)
The Browns made a very well received trade and rightfully so in their strategy of moving down. The team has more needs than just one high profile player would be able to fix. In Madden 12 however it will hurt their potential as they could have grabbed an impact WR or pass rusher at #6 and though Taylor will help bolster the run defense he won't offer much of an immediate upgrade over other possible starting DTs for the team.
Jacksonville Jaguars (Blaine Gabbert)
Giving up their second round pick to get a QB who will likely sit for the whole year does nothing for the Jaguars in Madden 12. Issues in their secondary and lack of an elite pass rusher remains. The move makes sense for their future if they believe Gabbert will take over and be a franchise QB, but for now David Garrard will remain as the starter and surely with a higher overall rating meaning no upgrade to the team in Madden.
Minnesota Vikings (Christian Ponder)
Probably the biggest surprise of the first round was the Vikings taking Ponder at #12 given that most teams had projected him as a second rounder. Ponder has been injury prone but is the most pure fit for a west coast offense. The team will likely look to bring in a veteran QB also (rumblings of Donovan McNabb already) and so even if Ponder receives first round QB type ratings in Madden he probably won't be contributing as the starter this year anyway.
Oakland Raiders (None)
The Raiders had no first round pick this year (used to acquire Richard Seymour two years ago). They will choose at #48 unless they pull off a trade to move up.