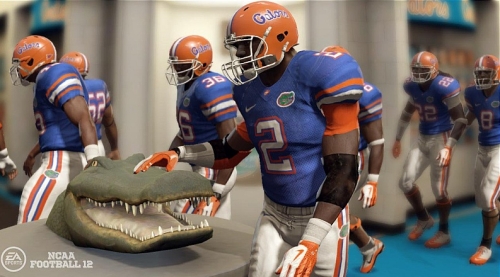 Originally filed in 2009 while represented by Sam Keller and Ed O'Bannon in two cases that merged and finally reaching the courts back in February the lawsuit regarding improper use of player likenesses by EA Sports, the NCAA, and Collegiate Licensing Company has now reached a significant ruling. A judge has dismissed the complaint against EA Sports while the lawsuit will continue against the two other parties.
Judge Claudia Wilken: "This purported conspiracy involves Defendants' concerted action to require all current student-athletes to sign forms each year that purport to require each of them to relinquish all rights in perpetuity for use of their images, likenesses and/or names and to deny compensation 'through restrictions in the NCAA Bylaws.' The Consolidated Amended Complaint, however, does not contain any allegations to suggest that EA agreed to participate in this conspiracy."
It's important to note though that as the case continues against the NCAA and CLC an eventual ruling against them could very well influence the future of licensing and use of player likenesses in college games so it will still need to be monitored going forward.