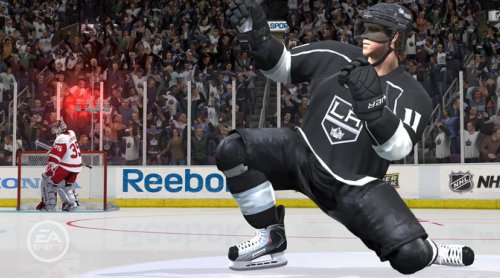 In the explanation from EA Sports regarding the release date delay/shift beginning with Madden 12 (and going forward for the series) the company claimed the change was being made primarily to capitalize on fan excitement by hitting stores closer to the regular season kick-off. The change means moving away from the traditional second Tuesday in August date to the last Tuesday in August. This strategy was seen as being successful with Tiger Woods 12 after sales numbers improved attributing some of that to having arrived in stores shortly before The Masters.
Now there are indications that NHL 12 will follow by moving away from its typical first or second Tuesday in September. Retailers have changed the release date on listings to 9/30 which as a Friday and last day of the month would simply be acting as a placeholder. This was exactly what happened with Madden 12 before the new date was made official. It would also be an indication that EA Sports will not be facing any hockey competition (at least on the Xbox 360 or PS3) giving them the ability to release at a later date.
Moving back would make sense given the proximity that would now be created by having Madden out at the end of August. Generally companies would prefer a gap of at least four weeks in order not to string consumers too thin and provide more time to concentrate on marketing the titles individually. The only problem it would seem to create is pushing NHL up on the releases of FIFA 12 (which generally arrives in in late-September to mid-October) and for this year NBA Jam: On Fire Edition. Those two could ultimately move back as well.